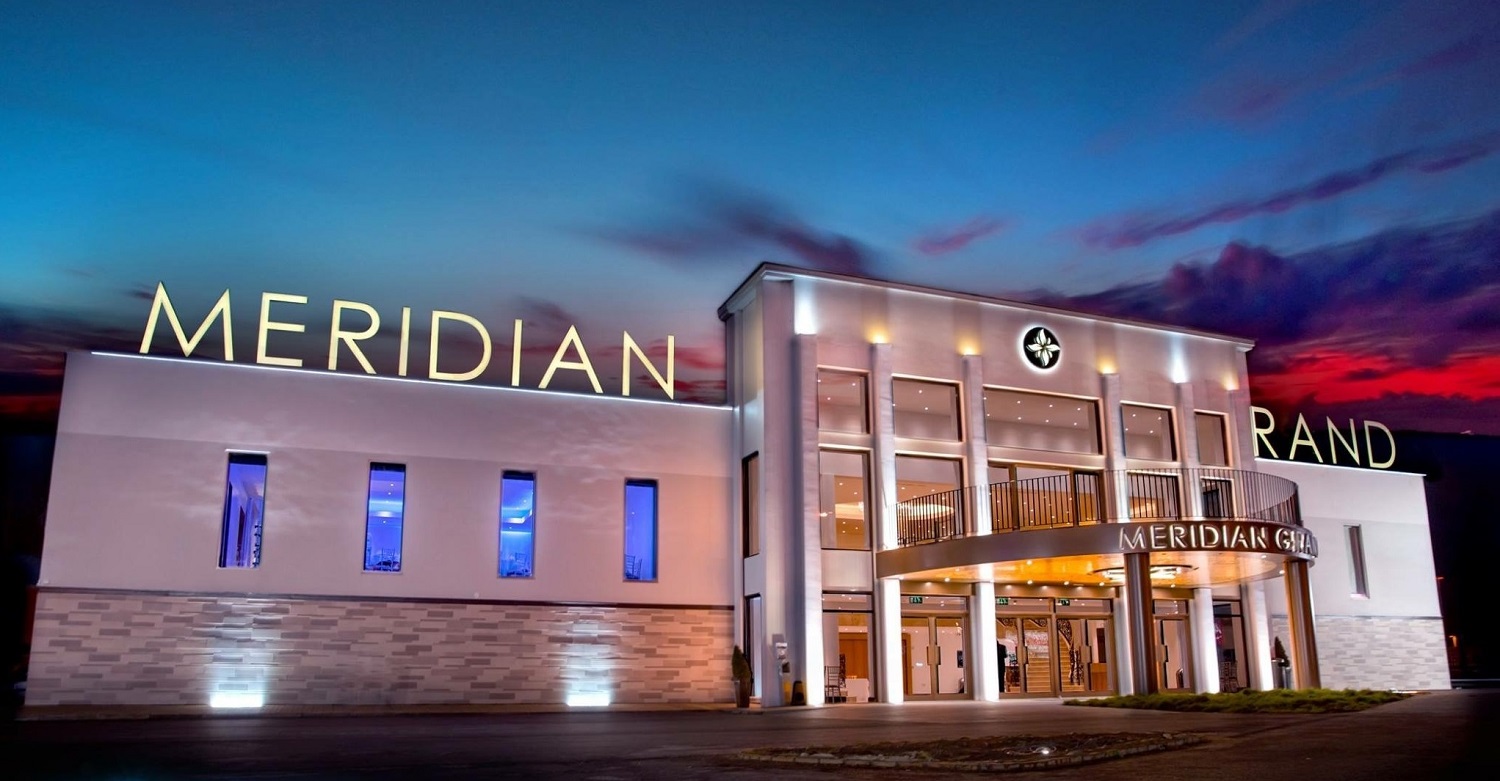 Indian weddings are a joyous occasion which we understand take much planning and often for large numbers. Regardless of how big or small you would like to have your Indian wedding, Meridian Grand is a great choice of wedding venue. Our two large ballrooms, embellished with stunning chandeliers can be combined into one large hall that can house over 800 guests. But if you're planning a smaller guest list, which caters to your closest friends and family members, then the ballrooms can also remain divided to give a more intimate and personal feel.
Of course there are many Indian wedding venues in and around London, but we are certainly one of the best options. If you intend on having your Hindu or Sikh wedding, civil ceremony and reception in one day, our wedding venue is perfectly suited to accommodate each of these events to a high standard. Our team will proactively coordinate the day to transform the hall from the religious wedding in the morning, into your lavish reception venue in the afternoon or evening, with your chosen table settings and any extra décor. This seamless movement will give you a window to take pictures in our lobby and change attire for your reception.
Creating Your Perfect Indian Wedding at the Meridian Grand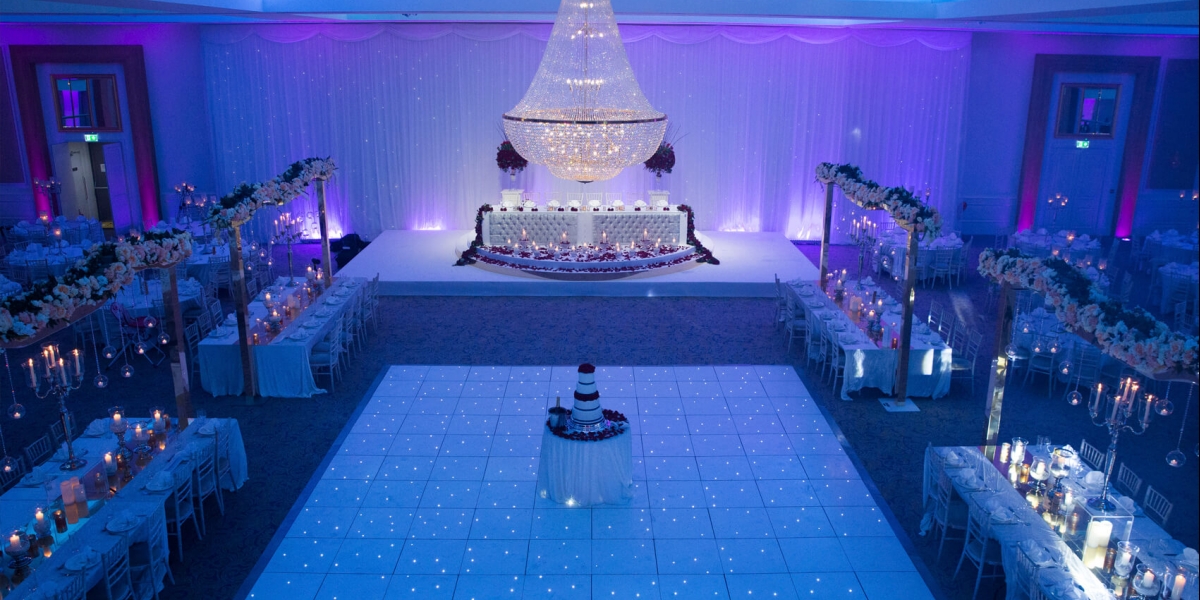 So you're probably wondering how can we actually cater to you and your every need?
We understand that Indian weddings, whether Sikh, Hindu or Gujarati, include a variety of traditions that you may want to include during your wedding day, but that doesn't mean you have to lose your own character sparkle. We offer multiple ways of keeping your day original, contemporary and catered to you!
While the bride and groom prepare themselves and spruce up before their grand entrance into the reception venue, you could allow your guests to relax with a drinks reception in the main lobby area. The 'main lobby' may not sound amazing in words, but have a look at our gallery and see the elegance in décor and beautiful chandeliers which add a touch of class to the venue and will leave your guests in awe whilst they enjoy some delightful canapes.
We also have the option for you to hire a string quartet to get your guests in the mood for a party and add a special flare to your Indian wedding. Within the main lobby is also our grand double-sided staircase which is a great spot to take pictures and adds to the glamor of Meridian Grand.
Capacity Of Our Indian Wedding Venue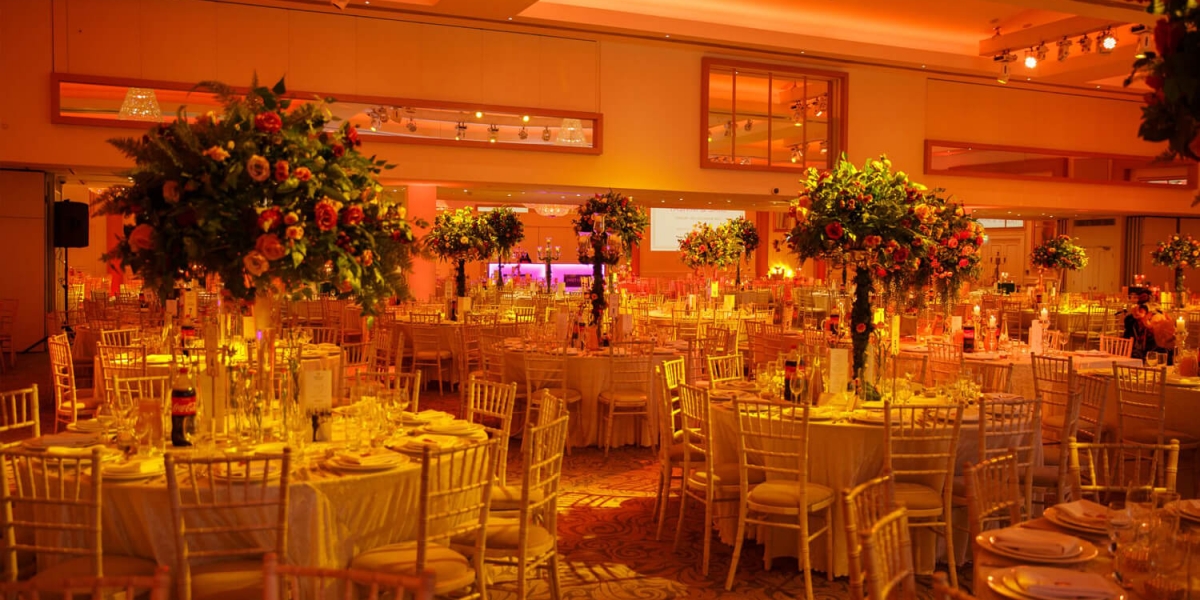 The guest list size is a great way to begin to decipher what feel you want for your wedding. Smaller and intimate Indian weddings would fit beautifully into the Meridian Ballroom which accommodates 420 guests, while our slightly larger clients would be best suited to the Grand Ballroom which has the capacity for 700 guests. When both ballrooms are combined, we can house over 800 guests for our clients.
Each of our ballrooms is fitted with beautiful chandeliers, large mirrors to add some glamour to the room and customisable mood lighting.
There is an area within each of the ballrooms at the top, where the special couples can make their regal entrance and be in clear site for all of their guests who will be in the ballroom below. What a unique way to enjoy their first moments of entering as a newlywed couple!
Catering Options For Your Indian Wedding
Our passion for flavour drives us to deliver exceptional cuisine for our guests. Our in-house chefs prepare dishes using only the freshest produce and the highest quality of ingredients – these combined with flair and innovation are the essential ingredients of our menus. Our chefs will happily work with you to create a unique menu for your Indian wedding and take into account any dietary requirements or preferences.
Also, we can provide you with a list of accredited caterers who have worked at Meridian Grand. If you have a particular caterer in mind for your special day, we would be happy to accommodate them too.
Parking At Our Indian Wedding Venue
To accommodate all of our guests, we have a large on-site car park so that your guests aren't struggling to find on-street parking. The great thing is that it saves your guests having to walk a considerable distance, which is a huge bonus!
You can remain confident that our dedicated staff will be on hand throughout the day to assist with everything that you need, and we embrace the flamboyance and fun that we know is deeply rooted into Indian cultures at all weddings. We will ensure that you have a memorable day with all of your family and friends. Contact us today to further discuss your Indian wedding.