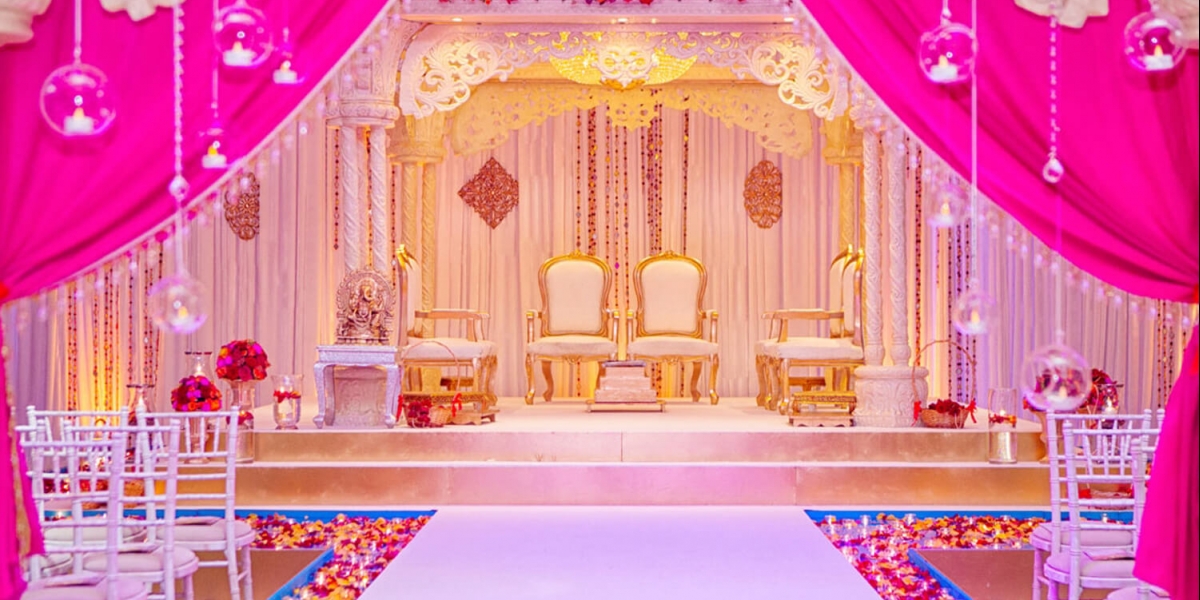 Meridian Grand is a large reception venue which has capacity for over 800 guests. We are recognised as one of the leading asian wedding venues in London and are located within driveable distance from all sides of town.
Planning an asian wedding can be an overwhelming experience, especially when you have to consider so many factors and try to simultaneously coordinate them. Booking with us at Meridian Grand gives you the benefit of our assistance and experience on how to go about planning your special day.
The Meridian Grand As Your Ideal Asian Wedding Venue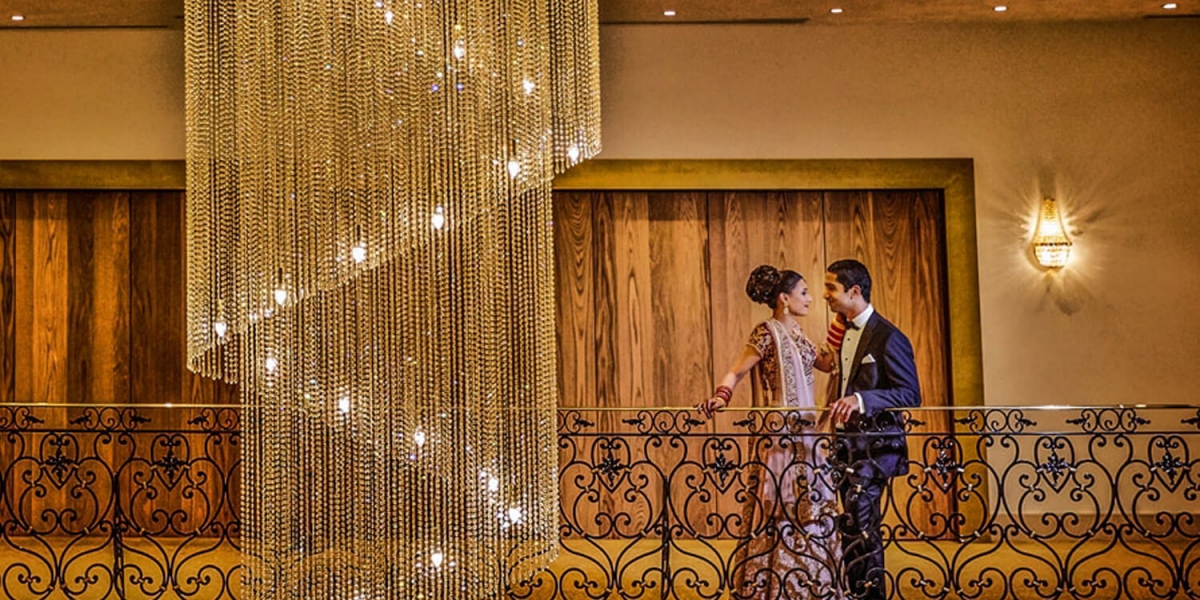 From your own research, you've probably seen how many Asian wedding venues there are in London, but you'll see from our gallery that none compare in the slightest to Meridian Grand. No matter what your background or the type of wedding you want, whether it's a Hindu wedding, Sikh weddings, Muslim weddings, civil ceremony and reception in one day, our wedding venue is without a doubt flexible enough to accommodate your every need.
There are so many influential elements to keep in mind when organising your Asian wedding. Encompassing traditional styles and rituals, contemporary must-haves, fashionable choices as well as reflecting your own character can be a difficult process. But selecting Meridian Grand will aid you in that process greatly as we have catered to many asian weddings and can help you create the perfect balance which is right for you. We have ensured Meridian Grand is the ideal asian wedding venue in London that will give a wow factor to all your friends and family.
Take Your Pick On Two Ballrooms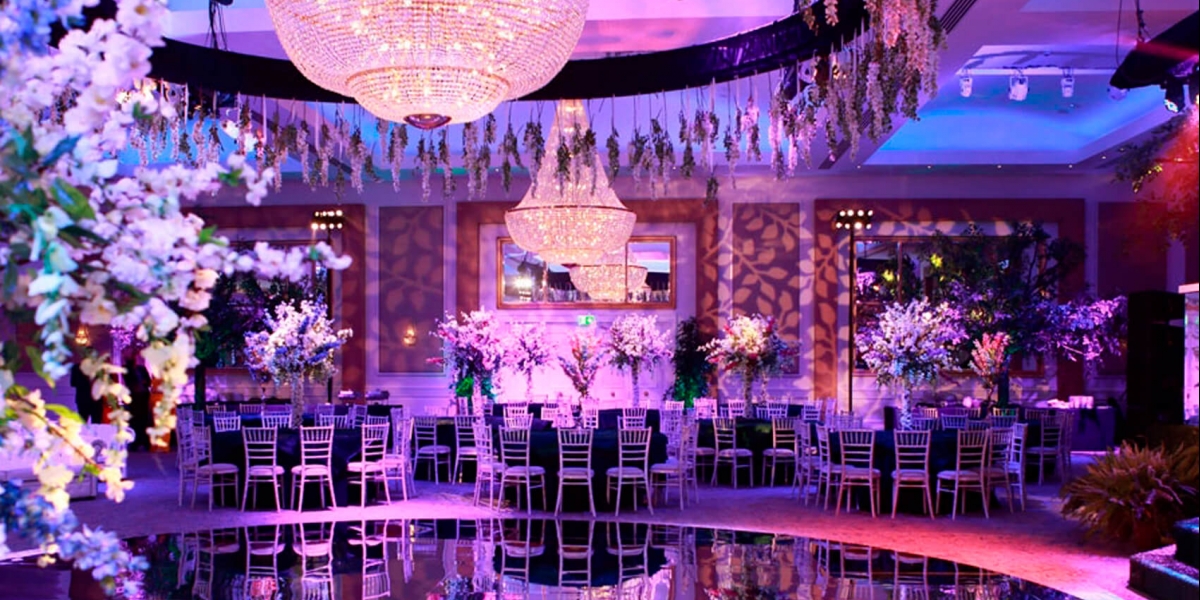 One of the greatest benefits of selecting our reception venue is we largely exist to serve beautiful asian weddings. With lots of experience and positive feedback, we are confident in our luxury service for asian weddings. Alongside the elegant outfits which you and your guests will wear on the day, our stunning décor and chandeliers will be sure to create that extravagant feeling you deserve to be showered with on your special day.
Our stunning ballrooms each have their own beautiful atmosphere to create the perfect mood for your wedding. Set in neutral colours, you have complete autonomy to customise the mood lighting to match your colour preferences. The fashionable atmosphere and elegant décor will add just the extra sparkle you need for your wedding day.
And if that isn't enough, we have two ballrooms of differing sizes which you can choose between. The Grand Ballroom can cater for 700 guests, whilst the Meridian Ballroom can house up to 400 guests. They are divided by a sound-proof wall that can we opened up for larger guest-lists where we can accommodate over 800 guests. Our contemporary ballrooms are decorated in neutral colours and come with customisable mood lighting that can be set to a preference of your choice.
We are completely aware of the level of importance of these elements when selecting the right wedding venue in London for you, in order to create a wonderful and stress-free day.
Considered Hosting A Welcome Drinks Reception?
As well as our beautiful ballrooms where your religious ceremony and reception can take place, perhaps you would like to arrange for your guests to enjoy a relaxed drinks reception in between the wedding ceremony and party. The drinks reception can also include some canapes while your guests admire our picturesque lobby, filled with chandeliers and a beautiful double staircase. Perhaps you'll like to a add the sounds of a saxophonist or string quartet to get your guests in the party mood!
Catering Options For Your Asian Wedding
Our in-house caterers can prepare a delicious menu for your guests using the freshest ingredients. If you're looking for a dynamic blend of spices and flavours, then we can certainly serve your exact needs. All dishes are presented to a high standard and a touch of imagination that will leave your guests yearning for more. However, we do accommodate external caterers should you have a particular supplier in mind.
Parking At Our Asian Wedding Venue
Parking can be very problematic at many reception venues but not at Meridian Grand. You'll be pleased to know we have a large on-site car park on our premises that can be used by all our friends and family. This is a big selling point for our clients as they love the fact their guests won't be forced into an unnecessary walk whilst getting drenched in the unpredicatable British weather!
You can rest assured that we will look after you and your guests from the moment they arrive and make sure that you have everything you need. Our staff will be on hand throughout your chosen day to assist and are capable of carrying out a range of tasks – from providing drinks and canapes in the VIP suites while the special couple prepare themselves to make their grand entrance, to assisting your guests at their tables. Needless to say, nothing is too much to ask!
We are extremely aware and adapted to the need of the asian market and so the diversity and flexibility of our wedding venue exists so we can mould our offer to host your wedding without limiting how much excitement and extravagance you can have.
Making your special day as memorable as possible for you and your guests is our aim. Please do feel free to explore our gallery and blog which highlights some of recent weddings at Meridian Grand. Feel free to contact us today to discuss creating your dream asian wedding!